CarsCostLess.com is available for Lease, Joint Venture or Outright Sale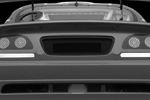 Car Dealership Site?
It goes without saying that a domain like "CarsCostLess.com" would be a very powerful site to promote cars, trucks, new vehicles, used vehicles or other automobiles.
Car Association / Group
If you have a car dealership, company, auto collectors group or association this could be a very useful site for promoting the value of your organization.
Contact us about this domain.